Breast Lift in Iran
It might be disappointing that after breastfeeding, you are not a well-shaped woman anymore. Breast lift or mastopexy is regular plastic surgery for raising breasts in Iran. Because of the low prices of breast lift surgery in Iran and the high experience of Iranian surgeons, many women from different countries choose Iran to have a breast lift.
Breast Lift packages in Iran
Breast Lift
Surgery

$ 2,390

Surgery + 3 star Hotel

$ 2,690

Surgery + 5 star Hotel

$ 2,790
All-inclusive packages
Obtaining visa for American, British and Canadian citizens is more costly and time consuming, Ask us please to get more information about it.
Visa
Treatment Visa (T-visa)
Medical Services
Surgery, Lab tests, Medical photography, Medications, Surgeon visits
Travel Services
VIP Transfer (Airport/Hotel/Clinic), Medical Guide, Travel Insurance, Sim-card and Internet
Accommodation
3 to 5 Star Hotels Near Your Clinic/Hospital
Best surgeons for Breast Lift
Professor Farhood Goravanchi is one of the most talented plastic surgeons and has degrees in General Surgery and Plastic Surgery. He is a member of the Iranian Society of Plastic Surgeons who has performed more than 8,000 successful surgeries.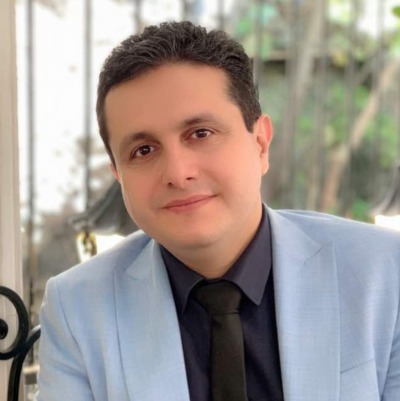 Dr. Sajad Mohammadi is graduated from Shahid Beheshti University and is a well-known aesthetic and plastic surgeon in Iran. He applies the latest cosmetic approaches proposed by the International Committee of Aesthetics.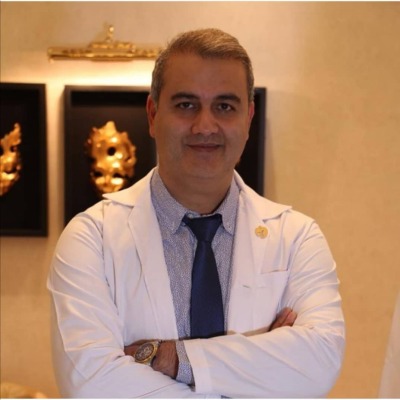 Dr. Hadi Amali is one of the best Iranian plastic surgeons specializing in face and body surgery. He is a well-known member of the Iranian Society of Plastic Surgery and a faculty member of Karaj University of Medical Sciences.
Top 5 cheapest places to get breast lift surgery in 2021:
Breast lift surgery is one of the most popular plastic surgeries in the world. According to the International Society of Aesthetic Plastic Surgery (ISAPS), over 1,000,000 breast lift surgeries are performed annually. As a result, today, women can get high-quality breast lift surgery in Iran for cheap. However, it would help if you remembered that the price has not to be a critical factor in choosing a place for breast surgery. To increase the satisfaction with your breast lift surgery results, check the doctor's experiences via his resume and photos of last works (before and after pictures of previous breast lift surgeries). The top five cheapest places to get a breast lift surgery are:
Iran
Thailand
Poland
Czech republic
Mexico
A mommy makeover cost in Iran vs. the US
The average price of a mommy makeover in Iran, including breast surgery and tummy tuck, is from $3,700 to $8,000. If the patient needs vaginoplasty, the total price for a mommy makeover, including a vaginoplasty in Iran, ranges from $4,700 to $10,000
In contrast, in the US, a mommy makeover costs from $10,000 to $30,000. The exact number can vary significantly from patient to patient. The number and type of procedures the patient receives, the surgeon's fees, facility expenses, and the geographic location of the surgeon's practice all have a significant influence on the total cost of a mommy makeover treatment in the US.
Breast surgery in summary
| | |
| --- | --- |
| Hospital stay | No hospitalization (in most cases) |
| Trip length | 8 days |
| Surgery duration | 2-3 hours |
| Anesthesia | General anesthetic |
| Recovery time | 2-3 weeks |
Breast Lift in Iran:
All you need to know
A breast lift (also called mastopexy) is plastic cosmetic surgery in Iran that removes excess skin and reshapes the breast tissue to raise the breasts. If you don't have underdeveloped breasts and the size is regular and desired, what is the worst thing? Yes, sagging breasts! Age, childbirth, child feeding, and significant weight loss can spoil a woman's figure. Many women in recent years have decided to undergo breast lift surgery in Iran to regain their self-confidence and feminine back by lifting their breasts and having better contouring. Read more about breast lift in Iran here:
What is a breast lift?
Mastopexy is the medical name for a breast lift. In this surgical procedure, breasts are raised and reshaped to gain a firmer, rounder look. The surgery also removes extra skin around your breast and reduces the size of your areola. As you get older, your breasts lose their elasticity and firmness. Pregnancy, breastfeeding, and weight gain or loss can influence this process. You might choose to have this surgery if your breasts have started to sag or droop. A breast lift can help you regain the self-esteem and body shape you had before.
Breast lift in Iran
Breast lift is an aesthetic cosmetic surgery in Iran for raising sagging breasts upon a woman's chest. Sagging breasts are a genuine concern for most Iranian women because most of the Iranian women have large breasts genetically. After breastfeeding, their breasts become sagging and lose their initial shape. Add the loss of skin elasticity, gravity, and other factors such as losing weight to that. In recent years, Iranian women have selected breast lift surgery to regain their body contouring and self-image.
Breast lift costs around the world
A breast lift surgery cost depends on factors like the experience and qualifications of the cosmetic surgeon and the quality of the clinic or hospital you undergo your breast surgery. Let's look at the prices of breast lift in some countries around the world:
United States: $4,500-8,500
Canada: $5,000-8,000
Turkey: $3,000-5,000
Germany: $5,000-$10,000
Iran: $1,400-3,000
Still, in Iran, you can have the best-quality breast lift surgery in a modern and well-equipped clinic by the artistic hands of a highly experienced and skilled surgeon with about 1,500$ on average. You can choose Iran if you don't want to stretch your budget, you want to visit this historical country, and surgeons' experience is vital.
How much is breast lift cost in Tehran?
A breast lift cost in Tehran, including surgery team fee, clinic costs, medical tests and imaging, medicine, anesthesia, and after-care sessions or related medical costs, ranges from $1,400-$3,000.
You have to stay between five to ten days for your breast lift in Tehran, based on the circumstances. On the first day, you do some lab tests and visit your surgeon; The plastic surgeon will operate on you on the second day. You will see your surgeon two days after your surgery, and on the last day of your visit to Iran, you get the instructions for the next two months.
Why is surgery in Iran cheaper?
The costs of cosmetic surgery in Iran are desirable compared with UK and US prices. Prices are lower because employees' wages are lower in Iran than in the western countries, and also, the cost of medication is cheaper in Iran, around one-fourth of the price of the UK.
Best breast lift surgeon in Iran
If you search for a high-skilled and experienced plastic surgeon in Iran for your breast lift surgery, there is not just one. There are many experienced cosmetic surgeons for breast lift in Iran. Four of the most experienced & best Iranian board-certified breast surgery doctors:
Dr. Goravanchi
Dr. Fadai
Dr. Amali
Dr. Azhdari
Which country is good for breast lift surgery?
For boob lift abroad, Brazil, Thailand, and Iran are the first three. To ensure you'll receive the safest care when getting plastic surgery in Iran, stick with the companies and hospitals that have good reviews and testimonials and work with the best hospitals and facilities, as well as the surgeons.
Is Iran a good destination for breast surgery?
If you have considered breast surgery in the past but have been put off by health care risks or the procedures' costs, then a tour to Tehran could be the perfect solution for you. Iran, ranking first in the Middle East and eighth globally in the number of cosmetic surgeons, is a popular destination for medical tourism.
Frequently Asked Questions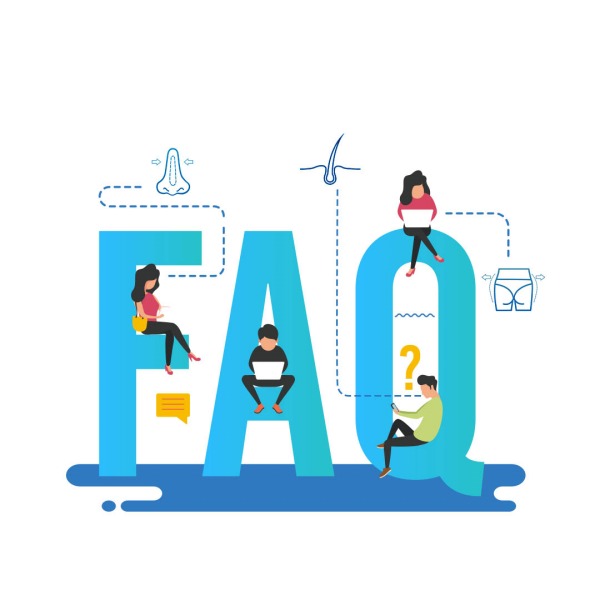 It depends. Sometimes, the results last longer, while sometimes, they may need minor revisions for some breast lift patients after a few years. To say how long results last from a typical breast lift surgery depends on age, genetics, health, dietary habits, and surgical techniques.
Breast lift surgery or mastopexy costs $8,025 on average. Breast lift surgery ranges from $2,075 to $14,000 in the US, depending on the specifics of breast lift surgery. Some procedures, such as the Horndeski (or Bellesoma) breast lift, can cost as much as $14,000. These data are based on 4,208 RealSelf community member reviews.
Iranian experienced surgeons believe there is certainly a minimum age for a breast lift in Iran. They recommend young women below 18 not to undergo breast surgery because their breasts are still developing.
In the first two weeks of recovery, the patient may likely feel discomfort and tenderness in her breast area. There will be swelling and bruising, too, which will start to fade away after two weeks.
Get Your Free Consultation
If you have questions about Breast lift, please fill out