Breast Reduction in Iran
Maybe we all suppose that those women who have got larger breasts must be happier. But that's not true. There are lots of women with large and extra-large breasts who are not satisfied with the size of their breasts. Breast reduction or reduction mammoplasty is a typical plastic surgery in order to reduce the size of large breasts in Iran. Many women from different countries in the Middle East or all over the world choose Iran to have a breast reduction surgery. That's because of budget-friendly prices and the experience of surgeons. Iran has the most experienced and qualified plastic surgeons of the world. The cost of your breast reduction surgery depends on some factors like experience and skill of your cosmetic surgeon and the quality of the clinic or hospital you undergo your breast surgery in.
If these two factors, price and surgeon are prominent for you, choosing Iran as your destination is the best decision for you.
Breast Reduction packages in Iran
Breast Reduction
Surgery

$ 2,390

Surgery + 3 star Hotel

$ 2,690

Surgery + 5 star Hotel

$ 2,790
All-inclusive packages
Obtaining visa for American, British and Canadian citizens is more costly and time consuming, Ask us please to get more information about it.
Visa
Treatment Visa (T-visa)
Medical Services
Surgery, Lab tests, Medical photography, Medications, Surgeon visits
Travel Services
VIP Transfer (Airport/Hotel/Clinic), Medical Guide, Travel Insurance, Sim-card and Internet
Accommodation
3 to 5 Star Hotels Near Your Clinic/Hospital
Best surgeons for Breast Reduction
Professor Farhood Goravanchi is one of the most talented plastic surgeons and has degrees in General Surgery and Plastic Surgery. He is a member of the Iranian Society of Plastic Surgeons who has performed more than 8,000 successful surgeries.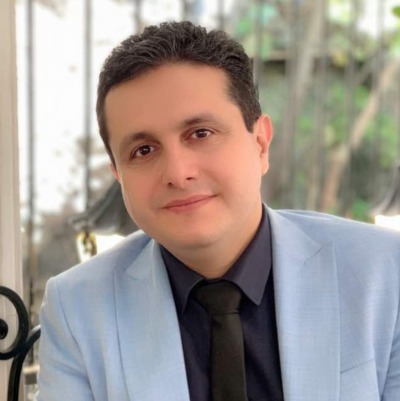 Dr. Sajad Mohammadi is graduated from Shahid Beheshti University and is a well-known aesthetic and plastic surgeon in Iran. He applies the latest cosmetic approaches proposed by the International Committee of Aesthetics.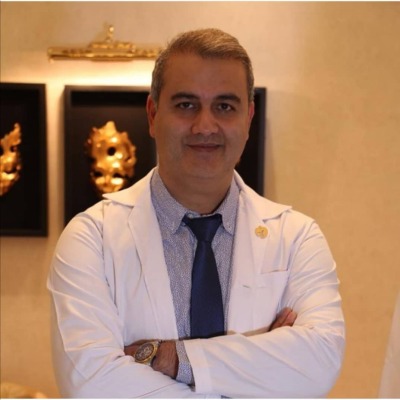 Dr. Hadi Amali is one of the best Iranian plastic surgeons specializing in face and body surgery. He is a well-known member of the Iranian Society of Plastic Surgery and a faculty member of Karaj University of Medical Sciences.
More about Breast Reduction in Iran
Reasons for having overdeveloped breasts are different from genetics, breastfeed or gaining weight. Besides aesthetic reasons, large saggy breasts can cause neck and shoulder discomfort and pain. Some women are really obsessed with the shape of their breasts and care what others think of their figure and some others are really in misery for back and neck pain because of their large breasts. They really care "how does it look from outside!" and that's why many women in Iran undergo breast reduction surgery to have better-shaped breasts. Read more about breast reduction in Iran here:
What is breast reduction?
Breast reduction, also known as reduction mammoplasty, is a procedure to remove excess breast fat, glandular tissue and skin to achieve a breast size in proportion with your body and to diminish the discomfort and complication related with overly large breasts. Overly large breasts can cause health and emotional problems. They can affect your self-esteem or you may experience pain in your neck and shoulders. The weight of excess breast tissue can impair your ability to lead an active life. The emotional discomfort and self-consciousness often associated with having large pendulous breasts can be as important an issue as the physical discomfort and pain.
Breast reduction in Iran
Breast reduction is both a medical and cosmetic surgery in Iran in order to decrease the size or change the shapes of the breasts of a woman. For so many generations, Iranian women genetically have been fat with large breasts and after breastfeeding, their breasts have become even larger. They have always had complication leading an active lifestyle after giving birth to their children. In the recent decade they have chosen breast reduction surgery to help them reduce the size of their breasts and gain the body contouring and shape they desire and also freely follow a much more active routine.
Breast reduction costs around the world
In the United States a breast reduction costs 4000-8000$, in Canada, it costs around 4500-6500$ on average, in Turkey it costs more than 3000$ and in Europe on average 5000$, but in Iran, you can have the best-quality breast reduction surgery in a modern and well-equipped clinic by the artistic hands of a highly experienced and skilled surgeon with about 1,400$ on average.
What is breast reduction cost in Tehran?
A breast reduction cost in Tehran including surgery team fee, clinic costs, medical tests and imaging, medicine, anesthesia, and after-care sessions or in other words all medical related costs together ranges from 1200-2600 US dollars.
Stay duration for a breast reduction in Iran
Usually, on the first day of your visit to Iran, you will be taken to do some tests in the laboratory and visit your surgeon; on the second day, your surgery will be performed. You will visit your surgeon 2 days after your surgery and on the last day of your visit to Iran you get the instructions for the next two months. The best duration for your breast reduction surgery in Iran is 6 days.
Do I need someone to take care of me after breast reduction in Iran?
It is not necessary to have someone to take care of you after your breast reduction surgery in your hotel room. But if you bring a family member or a friend to be there for you to help you change cloth and eat food, it is better. In some cases, GOMEDIRAN provides in-house nurses for its patients to take care of them while recovering.
Is there a breast reduction age limit in Iran?
In the eye of experienced surgeons, there is certainly a minimum age for a breast reduction in Iran. Gomediran suggests that girls and young women below 19 not to undergo a breast reduction surgery. Because till this time breasts are still developing. There is not an age limit for breast reduction, but mostly women after breastfeeding their last child or after gaining too much weight opt to undergo this surgery.
Get Your Free Consultation
If you have questions about Breast reduction, please fill out