What is Lip Lift Surgery?
A lip lift is a cosmetic surgical procedure that is done to create balance and a more esthetical acceptable shape of your lips by shortening the distance between your nose and upper lip, thus, increasing the amount of pink tissue that is visible. This makes the lips look fuller and more in shape.
Lip lift in Iran Packages
Prices of lip lift in Iran
Starts from

$799

+ 3 star Hotel

$1,099

+ 5 star Hotel

$1,299
All-inclusive packages
Visa
Treatment Visa (T-visa)
Medical Services
Surgery, Lab tests, Medical photography, Medications, Surgeon visits
Travel Services
VIP Transfer (Airport/Hotel/Clinic), Medical Guide, Travel Insurance, Sim-card and Internet
Accommodation
3 to 5 Star Hotels Near Your Clinic/Hospital
The best lip lift surgeons in Iran
Professor Farhood Goravanchi is one of the most talented plastic surgeons and has degrees in General Surgery and Plastic Surgery. He is a member of the Iranian Society of Plastic Surgeons who has performed more than 8,000 successful surgeries.
Dr. Yahyavi, one of the well-known and experienced Iranian surgeons, has been active in facial and nose cosmetic surgeries, nose and sinus endoscopic surgeries, breathing disorders, head and neck tumors Form 2002 till today .
Dr. Hadi Amali is a plastic surgeon specializing in face and body procedures. He was graduated from Shahid Beheshti University of Medical Sciences of Tehran.
Lip lift in Iran
It is well known that Iran is distinguished in the field of plastic surgery. The skills that Iranian plastic surgeons have are exceptional, and the hospitals and health centers are up to the latest professional standards. There are various plastic surgery procedures available in the country, and one of them is the trending lip lift in Iran.
Lip lift surgery cost in Iran
Iranian plastic surgeons are well-known around the world. Hundred of people come to Iran for their medical and cosmetic surgeries every year.
In fact many people consider Iran for their lip lift surgery because:
Iran has most experienced plastic surgeons.
They can get an affordable lip lift and cosmetic surgeries.
They can utilize high-quality and modern clinics.
Lip lift price in Iran depends on some different factors. Generally it starts from $800.
Lip lift surgery in summery
| | |
| --- | --- |
| Hospital stay | No hospitalization (in most cases) |
| Trip length | 7 days |
| Surgery duration | 2-5 hours |
| Anesthesia | Local anesthesia |
| Recovery time | 5-7 days |
How is Lip Lift Surgery Performed in Iran?
A small incision is made, and a thin strip of skin is removed just above the upper lip. Then the skin is pulled upwards, creating that nice illusion of a more pronounced lip.
As mentioned earlier, plastic surgery occupies an important place in Iranian medicine; the situation is no different when it comes to lip lift in Iran with the modern and improved medical services that Iran has to offer. With that being said and adding to it the low cost of surgery in Iran, undergoing a lip lift in Iran would be considered a good decision.
You may feel concerned or anxious regarding pain and its management. Let me assure you that you will undergo the locally anaesthetized procedure. Therefore, there would not be any feeling of pain during the whole thing. You might experience some pain in the area after the surgery, but it is controllable.
Things you need to know before getting a lip lift
Your doctor may have you stop smoking and drinking alcohol in the weeks before surgery, as they can affect anesthesia. You should also avoid Aspirin and any blood-thinning medications. Do not eat or drink for six hours before the surgery.
Plus, it is important not to forget to tell your doctor about any drug allergies you may have. Lastly, when there is something unclear to you, it will be good to ask your doctor about it.
Lip Lift Results
One thing that might be even more important than the pain accompanying the procedure is how long a lip lift lasts. Unlike lip fillers, implants or injections, lip lifts are a permanent solution considering that it is a surgical procedure. So, no need to worry about redoing it after a certain period. In conclusion, once you get it done, you will have the lips of your dreams for the rest of your life.
What to Expect After Lip Lift Surgery?
After getting your lip lift done, you should expect your lips to swell for one to two weeks. People with naturally fuller lips tend to take more time to reach full recovery than those with thinner lips because more tissue needs to heal. Plus, if you have a lighter skin tone, you will likely recover faster than a patient with darker skin. However, it typically takes anywhere between six to twelve months to heal fully.
In addition to that, you may be wondering if the lip lift could change the shape of your nose. Speaking of that, lip lifts could distort the nasal base causing it to widen. However, with the amazing proficiencies of our doctors in Iran, there are newer techniques that have improved the results by avoiding any lifting to the skin of the nose and minimizing the tension on it.
You may be able to resume most normal activities in the days after the procedure. But, you will have to take extra precautions with your lips and avoid things that could affect the results, including strenuous activity, smoking and alcohol.
It is essential to carefully follow all the instructions given to you by your doctor, so you get the best results and the most stunning lips.
There are some things that you should plan on doing after you get your procedure done, such as resting, using a smaller toothbrush than the normal one, and keeping your lips moisturized with a gentle product approved by your doctor, in addition to cleaning any incisions following the doctor's recommendations.
How can I have a lip lift done in Iran?
All you have to do is to get into contact with GOMEDIRAN. We provide you with a free consultation and complete information about different medical and cosmetic procedures and other amazing services. We will provide you with the Iranian medical visa, suitable hotel reservations, an airport receptionist for transportation and luggage issues and an interpreter to help communicate between you and the doctors and medical staff.
Frequently Asked Questions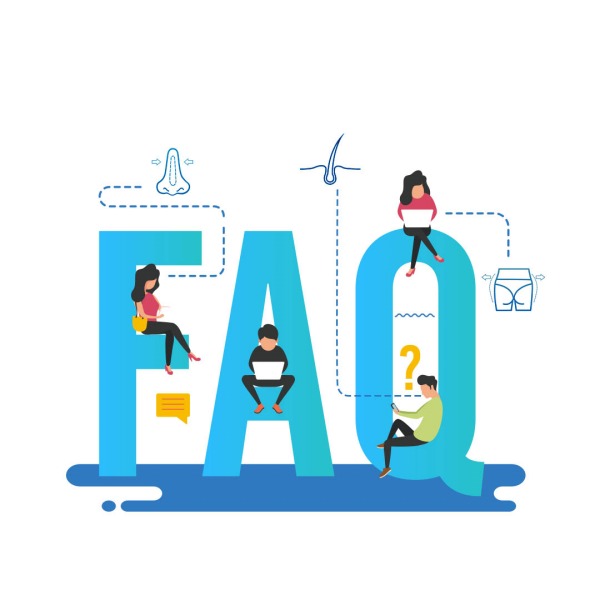 It is a procedure in which a small incision is made in the space between the nose and the upper lip in order to pull the lip up and make it look bigger with more aesthetical and pleasing-looking.
It depends on various factors and how well you take care of your incisions. But in most cases, it takes about six to twelve months to recover fully.
Considering that it is a surgical procedure, the results are permanent, unlike other techniques like fillers and implants with temporary results and a constant need to repeat the treatment every six months.
During the procedure, you will get local anesthesia. So you will not feel any pain. However, you might experience some after-surgical pain. But it can be controlled by OTC painkillers.
All lip lifts have the potential to change the nose to some degree. But when it is done the right way, it will leave a good result.
Get Your Free Consultation
If you have questions about Lip lift in Iran, please fill out