In just a few simple steps we will get you connected directly to our medical team Consulted , cared and thrilled by the best medical service ever!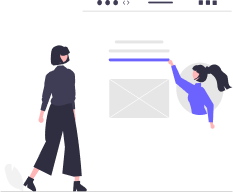 Contact us and tell us about yourself
Get your personalized treatment
Book your treatment in Iran
Now sit tight; we do the rest!
24/7 Support
GOMEDIRAN is here for you 24/7. Our medical coordinators match a patient with the best hospitals and doctors while our care team arranges the medical travel.
Save Money
No mark-ups applied to the fees you pay on our site and we strive to negotiate discounts from all our partners which we can pass directly to you.
Fast Response
As soon as you post an enquiry, the patient relation team will collect details from you, share them with the doctors and hospitals, and get a personalized treatment plan.
GOMEDIRAN is committed to upholding your privacy, and we are serious about data protection. We share medical documents only with our trusted surgeons, which you have chosen, to get their medical opinions.