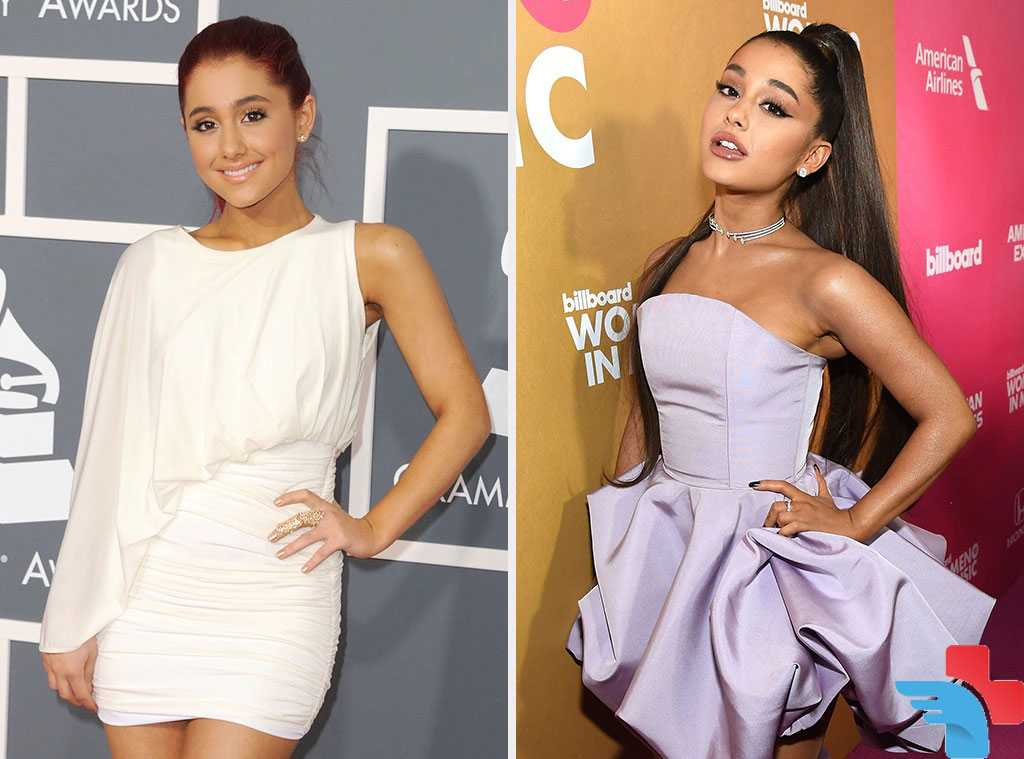 Celebrities nose jobs + Before and after pictures
Celebrities nose jobs
Nobody is perfect! Even the Hollywood stars that you think are flawless have paid a lot of money for their beauty. Sure, some of the cosmetic procedures that celebrities perform on their appearance are unrecognizable, but some stars have undergone significant changes to their appearance with surgery. For example, here are some examples of celebrities' nose jobs that are very recognizable. 
Ashley Tisdale
American actress and singer Ashley Tisdale has been in the movies since she was a child, but you will see some significant changes if you focus on her face. Ashley owes her beauty to the nose job.
We remember her since she starred in "High School Musical" in 2005, a girl with blonde hair and a big nose. But in a 2007 interview with 'People' magazine, she said she had a nasal septum, which was the reason for her nose job.
With rhinoplasty, she cured his illness and made a fundamental change in her face. She reiterated in an interview that the only purpose of the nose operation was her health: "I do not believe in surgery, and I ask my fans to believe me. I am honest with my fans because they are my whole life."
Heidi Montag
Heidi Montag is a former American TV actress, singer, fashion designer, and author. She had a sweet face when we met her on the TV series "The Hills," she had a lovely look. But in 2007, she suddenly decided to make changes to her appearance. One of her operations was rhinoplasty. "I was not pleased with how I looked; I was not confident," Heidi said. "I inherited my big nose from my father, and I wanted to change it."
But she was not convinced by these actions. In 2016, in an interview, she admitted that she had performed about 12 cosmetic procedures. She does not regret it, but she said: "I will never do such things again. I do not even recommend cosmetic procedures to others."
Jennifer Gray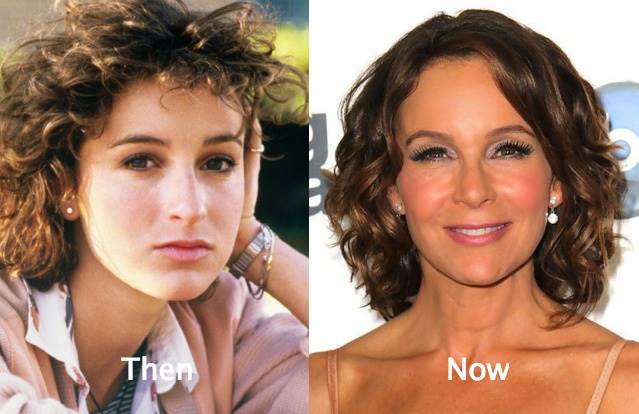 American actress Jennifer Gray is well known for her role in "Dirty Dance." In 1989, she got nose surgery.
"It was one of the stupidest things I have ever done in my life," she admitted in an interview. I went to the operating room like a star, and when I got out, I was just an ordinary, unknown human being. "Because of the changes in my face, no one offered me a job anymore, and this changed my life in the worst possible way."
Ashlee Simpson
 In 2000, Ashlee Sampson, an American actress, and singer began her career. Not only did she star in a TV show, but she also released his music album.
 In 2004, she first had lip augmentation, and then in 2006, and she had a rhinoplasty. Of course, her nose job was so natural that it sparked many rumors about whether she did it or not.
She never directly confirmed or denied her nose job and finally said in an interview, "Everyone talks about my cosmetic surgery, but I do not want to talk about it. Whatever you think is right, I do not care what you say anymore."
Michael Jackson
Michael Jackson's face has always been one of the hottest news in newspapers and magazines. He made a completely different person out of himself, and his major surgery was the nose job.
"I've been able to breathe better since I had my nose job," Michael Jackson said in a 2002 interview. Of course, it was rumored that he no longer had a nose after all the cosmetic procedures, so he had to have a prosthesis replaced.
Farrah Abraham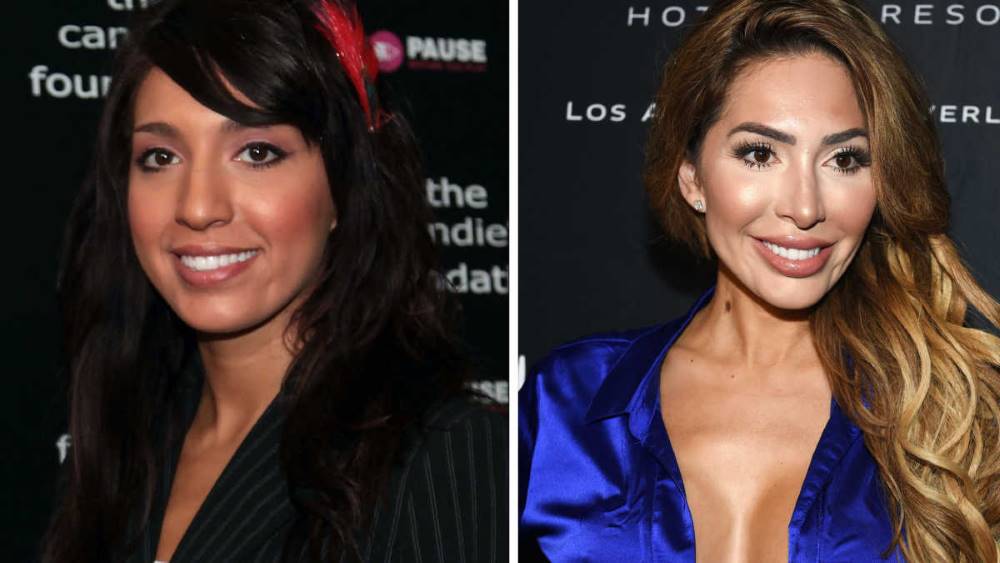 Farrah Abraham, a teenage mother, is never ashamed, to tell the truth. If you look at her face, you will understand the changes in her appearance.
"When I was 21, I spent $ 21,000 on cosmetic surgery, one of which was rhinoplasty," she said in an interview in 2014. "I have hated my nose since I was 13, so I do not regret paying such expenses at all."
Lil' Kim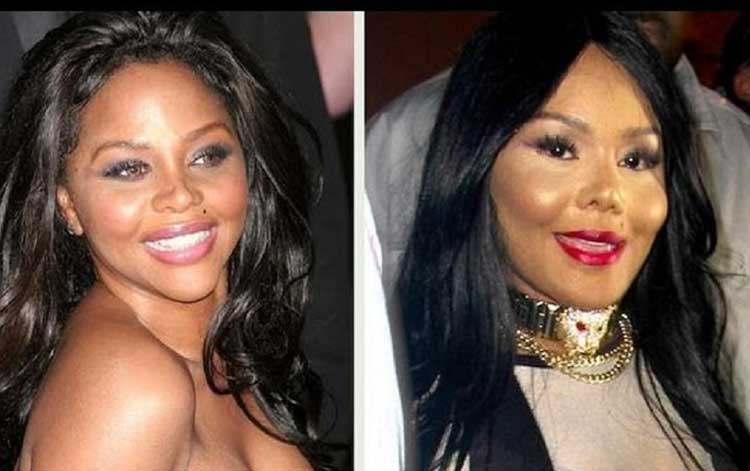 In 2016, Lil' Kim posted a selfie on Instagram that bore no resemblance. Since then, her followers have criticized her severely. She later admitted that the change in her face was due to the beauty of her nose. In fact, her fiancé broke her nose during a fight, and she was forced to do so.
Jennifer Aniston
Has Jennifer Aniston had plastic surgery?
We do not remember the actual nose shape of the star of the popular series "Friends," Jennifer Aniston. Because she got a nose job when she was a high school girl. Of course, a few years later, she had to change her nose again because she was not satisfied with the result. "I could not breathe well during sleep," she said. Oxygen did not pass through my nose properly. "That's why I had to go under surgery." Jennifer is not ashamed to talk about her nose job. She and most of his fans are happy with this change and believe she got a more attractive face.
Blake Lively
Blake Lively is one of the stars whose face changed a lot with nose operation. Of course, she never talked about this surgery, but by comparing the photos of her previous years with the present, we feel the difference.
Iggy Azalea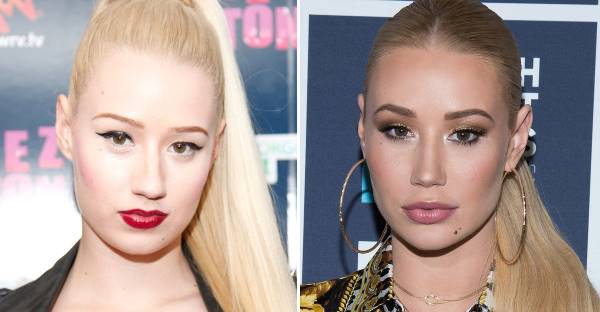 This hip-hop singer has performed a breast implant and does not hide this. Her nose and chin have also changed, and she says, "I do not deny it."
Join us for special offers
Sign up here to get the latest news and special offers.
Need more information? Just fill the form below!