Face Lift in Iran
It is very hard when you feel young inside, but in the mirror, you see an old one. Do you want to synch the outside image with your inside feelings? A facelift, which is also referred to as a rhytidectomy, is a surgical procedure that repositions facial skin, fat, and muscles, reducing wrinkles and creating a younger-looking appearance. In Iran also people between 30 to 70 do it to rejuvenate their faces and look younger. Iran is the best and most affordable place for a facelift. If you are trying to find a high-experienced surgeon at a reasonable and affordable price in Iran, you are in the right place.
Face lift packages in Iran
Face Lift (Rhytidectomy)
Surgery

$ 2,990

Surgery + 3 star Hotel

$ 3,290

Surgery + 5 star Hotel

$ 3,490
Necklift
Surgery

$ 2,490

Surgery + 3 star Hotel

$ 2,790

Surgery + 5 star Hotel

$ 2,990
All-inclusive packages
Visa
Treatment Visa (T-visa)
Medical Services
Surgery, Lab tests, Medical photography, Medications, Surgeon visits
Travel Services
VIP Transfer (Airport/Hotel/Clinic), Medical Guide, Travel Insurance, Sim-card and Internet
Accommodation
3 to 5 Star Hotels Near Your Clinic/Hospital
Face lift before and after photos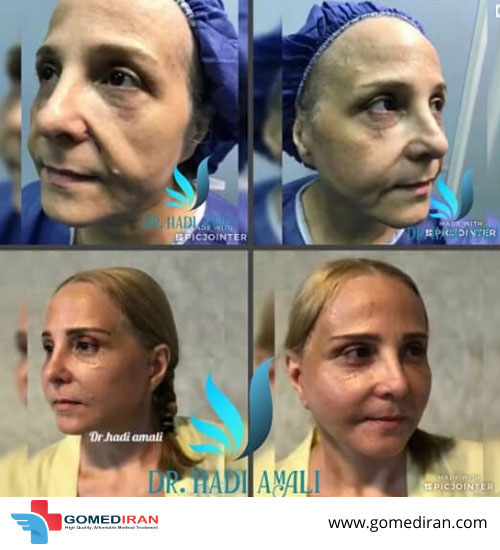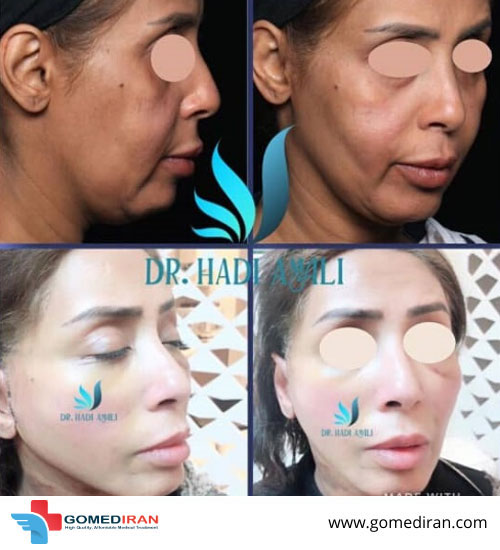 Best surgeons for Face Lift
Dr. Amir Reza Motabar is an Iranian plastic surgery specialist, both surgical and non-surgical procedures. He had performed various plastic surgeries, such as breast surgery, a facelift, rhinoplasty, genioplasty, blepharoplasty and many more.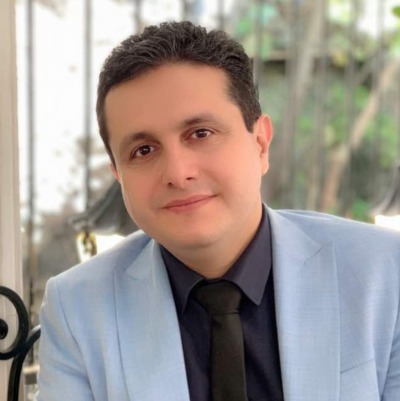 Dr. Sajad Mohammadi is graduated from Shahid Beheshti University and is a well-known aesthetic and plastic surgeon in Iran. He applies the latest cosmetic approaches proposed by the International Committee of Aesthetics.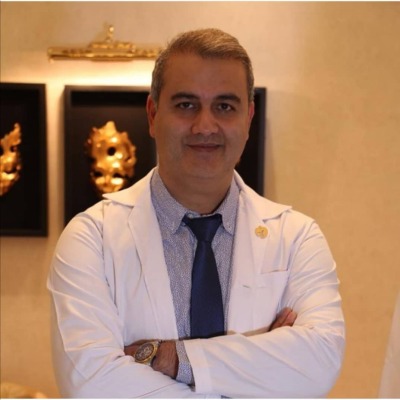 Dr. Hadi Amali is one of the best Iranian plastic surgeons specializing in face and body surgery. He is a well-known member of the Iranian Society of Plastic Surgery and a faculty member of Karaj University of Medical Sciences.
More about face lift in Iran
The facelift is popular plastic surgery in Iran, performing under local or general anesthesia routinely in Iranian hospitals and clinics. Read more about facelift in Iran here:
Introduction to facelift
A facelift also known as a rhytidectomy is a kind of plastic surgery in order to reverse the aging process and give a younger appearance to people's face by tightening the loose skin, smoothing the wrinkles and reshaping the lower part of the face. Facelift in Iran is performed under local or general anesthesia and can last between 2 to 4 hours. It could be combined with eyelid surgery and the surgical technique differs from patient to patient depending on different goals. If you want to remove facial wrinkles and sagging skin or you have loose skin, you are the right candidate for a facelift.
Facelift in Iran
We have written this before, in Iran, the face is the most prominent part of appearance for women. It is really natural if this surgery is very common in Iran. A facelift can easily make the face younger and more vibrant. Moreover, you can travel in time to at least a decade back from your current age. So that no one can guess your actual age. This is what all women want, especially Iranian women. This surgery is also getting more and more popular among Iranian men, as men do not tend to use sunscreens or sunglasses, they are even better candidates for the facelift surgery in Iran.
Facelift and age
Do you think your face will reveal your real age? But it doesn't. Your exact age will mostly be guessed from your neck. Facelift and neck lift surgery can be one of the most interesting and satisfying cosmetic surgeries. In the eyes of surgeons in Iran, it is better if a middle facelift could be performed with a neck lift. Because these two are tightly related to each other. It is very rare if a patient needs a facelift but not a neck lift. Doing a neck lift alone is not common as well. Before making the last decision for your cosmetic surgery, you'd better have a consultation session with your surgeon. Because if you need both, it is way much better to pay less and pass one recovery period instead of two.
Get Your Free Consultation
If you have questions about Face lift, please fill out