Dr. Farhad Ajdari
Dr. Farhad Ajdari Plastic and Reconstructive Surgeon with 20 years of experience and located in Tehran, Iran.
Biography
About Dr. Farhad Ajdari
Dr.Farhad Ajdari is a member of the Iranian Society of Plastic and Aesthetic Surgeons with more than 13000 successful surgeries in the field of cosmetic, reconstructive and general surgery. He does his surgeries in Maryam Surgery Center, Nikan Hospital and Imam Reza Hospital.
Dr.Ajdari specializes in rhinoplasty, facelift, neck and head surgery, liposuction, breast surgery, and many more.
Dr Ajdari is a member of the International Society of Aesthetic and Plastic Surgery (ISAPS) and Iranian Society of Plastic Surgeons. He has also kept a foot in the academic communities, now being among the top professors of Hormozgan University of Medical Sciences.
Credentials & experiences
Member of the Iranian Society of Plastic Surgeons (ISPAS)
20 years of professional experience
More than 12,000 successful surgeries
Sup-specialist in Plastic, cosmetic and reconstructive surgeries
Graduated from Iran University of Medical Sciences in 2000
Faculty member of Hormozgan University of medical science
Procedures
Face lift
Blepharoplasty
Rhinoplasty
Otoplasty
Forehead lift- Brow lift-Cat eye lift
Tummy tuck
Liposuction
Arm lift
Thigh lift
Tummy tuck
Liposuction
Arm lift
Thigh lift

Before & after photos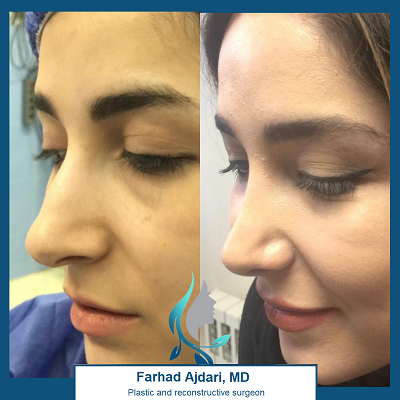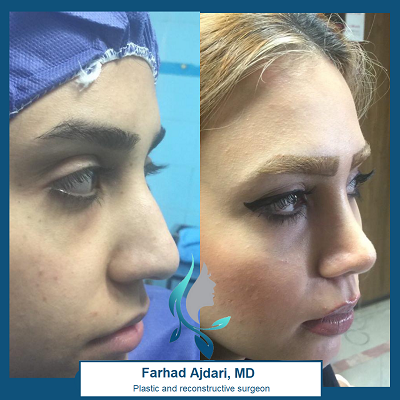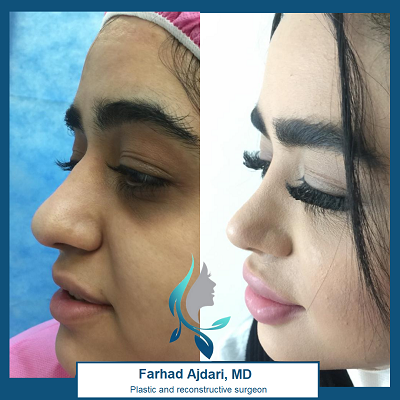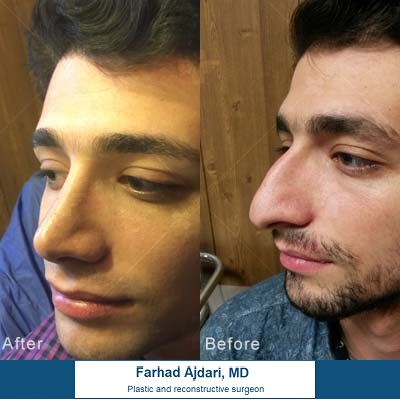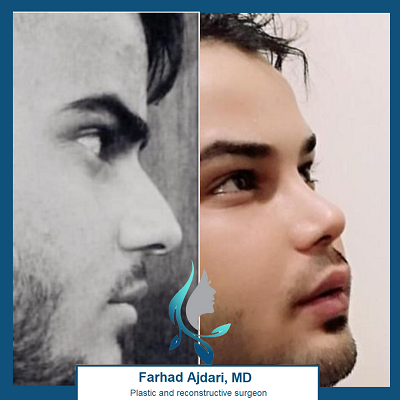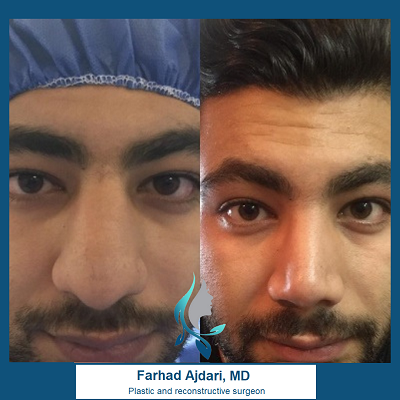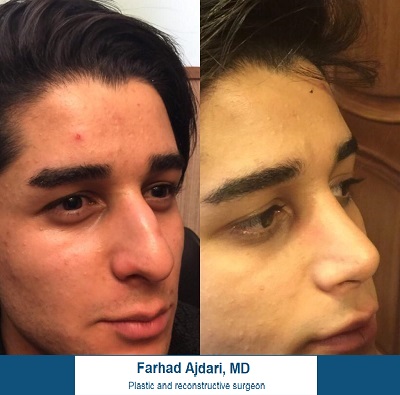 Contact Dr. Farhad Ajdari
If you have questions about plastic surgery from Dr. Farhad Ajdari, please fill out
— OR —