Dr. Farhood Goravanchi
Dr. Farhood Goravanchi is Plastic and Reconstructive Surgeon with 14 years of experience and located in Tehran, Iran.
Biography
About Dr. Farhood Goravanchi
Professor Farhood Goravanchi is one of the most talented plastic surgeons in Iran, and he is double board surgeon in General Surgery and Plastic Surgery. Dr. Farhood Goravanchi, attended medical school at the University of Tabriz in 1992, where he studied internal medicine, surgery, pediatrics, and obstetrics.

Dr. Goravanchi specializes in Rhinoplasty, Eyelid surgery, Cat eye lift, facelift, liposuction, breast surgeries, and many more. He also performed more than 8,000 successful surgeries and is one of the top ones in Iran.

After graduating from Tabriz University of Medical sciences, Dr.Goravanchi completed his 5-years residency program in general surgery at Shahid Beheshti University of Tehran, including training in general surgery. After residency program, he completed another residency program in plastic surgery at the "15 Khordad" hospital and the "Mofid" hospital. He is an active member of the Society of Plastic Surgery in Iran and has published many medical research. He is a famous plastic surgeon with great experience in Tehran and has many patients every year from Canada, the United States and Europe.
Credentials & experiences
Member of the Iranian Society of Plastic Surgeons (ISPAS)
14 years of professional experience
More than 8,000 successful surgeries
Introduction video
Watch some of Dr. Farhood Goravanchi procedures
Procedures
Face lift
Blepharoplasty
Rhinoplasty
Otoplasty
Forehead lift- Brow lift-Cat eye lift
Tummy tuck
Liposuction
Arm lift
Thigh lift
Breast augmentation
Breast lift
Breast reduction
Gynecomastia

Before & after photos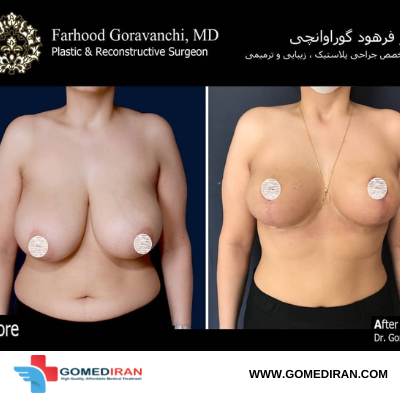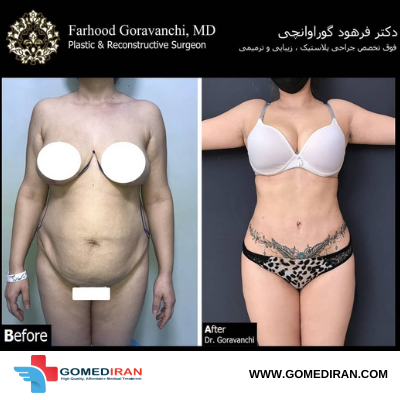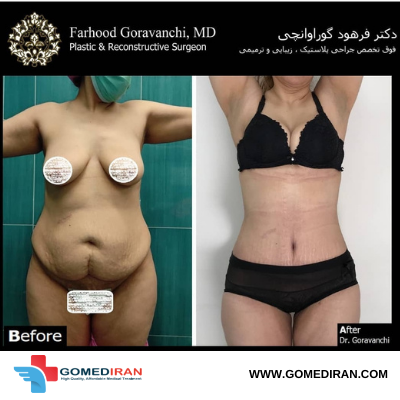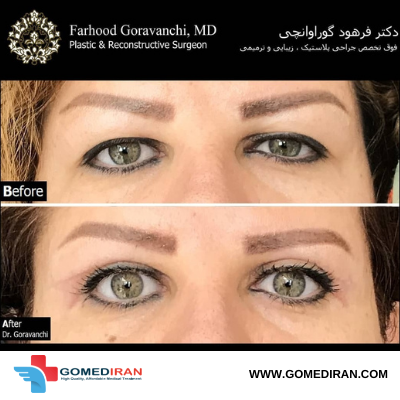 Contact Dr. Farhood Goravanchi
If you have questions about plastic surgery from Dr. Farhood Goravanchi, please fill out
— OR —