Balloon in the stomach
Weight loss treatments can be an excellent choice for obese patients who do not benefit from diet and exercise. But since many patients do not prefer surgery, it should be known that there are several other non-surgical options to help you lose a few kilograms and have a healthier body. One of the major options is a stomach balloon.
What is a stomach balloon?
A stomach balloon or gastric balloon is a non-surgical weight loss treatment that can help patients lose weight without needing surgery or even tiny holes in their bodies. It involves placing a special silicone balloon filled with a saline solution inside the stomach.
How to place the balloon inside the stomach?
When you want to use the stomach balloon as a weight-loss method, you will find out two kinds of balloon placement.
 Endoscopic balloon placement

 Procedure less balloon placement

Endoscopic balloon placement
This method is fast and straightforward in the doctor's office. It is done under anesthesia, taking about 20 minutes to perform. During endoscopic balloon placement:
A gastroenterologist will insert the balloon using an endoscope with a camera from the mouth into the stomach.

The camera will be used to check the inside of the stomach for any abnormalities.

If none is found, the doctor will inflate the balloon with saline water.

The gastric balloon will be sealed using a special sealing valve after filling it.

After inflating, the balloon will be pulled out, and since it is too large to pass through the esophagus, it will remain in the stomach while the endoscope is pulled out.
Procedures balloons
Procedures balloons or swallowable balloons have been developed recently to replace the conventional endoscopic gastric balloon. It works using the same principle with some differences. While you are in the doctor's office:
The doctor will give you a small pill attached to a catheter and ask you to swallow it with a cup of water.

If you find it difficult to swallow the pill, the doctor will help you insert a thin wire into the catheter.

After swallowing the pill, the doctor will take an X-ray image to ensure the drug is in the stomach.

Then, the catheter will be attached to a gas tank to fill it with air or saline water.

The catheter will be removed.
Who should use a balloon in the stomach to lose weight?
Patients who qualify for a stomach balloon are those who:
Could not lose weight through diets and exercise,
Have a BMI of 30 to 40,
Have health conditions related to obesity such as diabetes and high blood pressure,

Did not have any surgery in the esophagus or the stomach,

Have realistic expectations and be willing to follow a healthy diet afterward.
On the other hand, you SHOULD NOT have a stomach balloon if you have any of these conditions:
If you are pregnant.
If you had bariatric surgery before.
If you take some types of medicine like anti-inflammatories or anticoagulants.
If your BMI is NOT between 30 and 40.
The risks and side effects of gastric balloons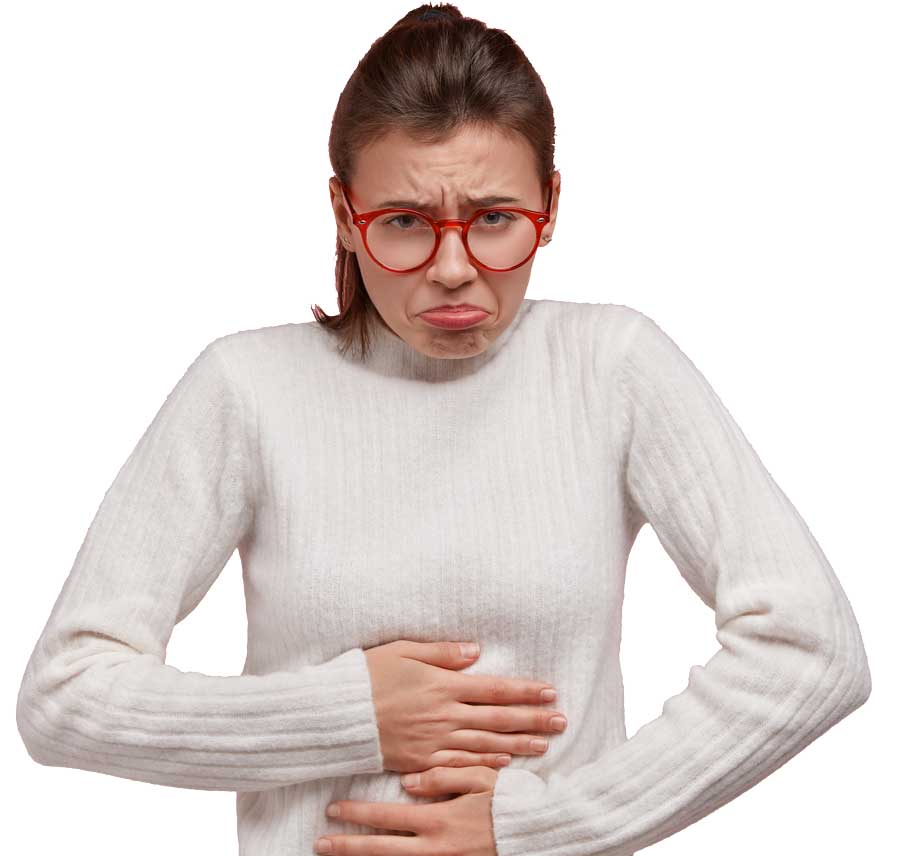 The stomach balloon is a successful method to lose weight, and many patients have the balloons every year. However, some complications can arise due to the stomach balloon, including:
Colored stool: this can happen due to leakage from the saline solution that is in the balloon

Pain in the stomach

Nausea and vomiting

Decrease in the volume of stool

Acid reflux

A bad smell when burping

Bloating

Problems associated with digestion

Constipation
How to reduce the side effects from the balloon
Most of the side effects are expected, and you do not need to worry about them. Furthermore, it is possible to deal with them to feel more comfortable.
The pain can be one of the irritating side effects of the stomach balloon. Luckily, it is not common and only lasts for a few days when it arises. You can take OTC painkillers when needed to soothe the pain.
Other complications can be dealt with by altering the diet and eating habits. You should avoid drinking coffee and alcoholic beverages, and foods high in fat to reduce heartburn and focus on drinking milk.
While eating, make sure you chew your food thoroughly and move around for a while after your meals. This can help you prevent your food from getting stuck to the esophagus, therefore, preventing a bad smell.
Another important thing is to drink a lot of water during the day. Drinking water will improve bowel movements and decrease the chances of constipation.